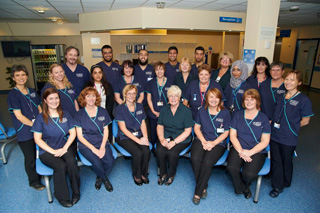 The Hearing Centre at Heartlands Hospital (Heart of England NHS Foundation Trust) provides a comprehensive audiology service for a population of approximately 1 million people in the East and North of Birmingham. We offer a range of hearing tests for all ages (from birth upwards) and provide a hearing aid service for adults and children in this area. We offer a very comprehensive rehabilitation service for people with hearing loss, tinnitus or balance problems and provide a specialist service for patients with a learning disability.
We have a close a working relationship with the Ear, Nose and Throat department, Education Support Services and local voluntary organisations.
Our team is made up of a clinical scientist, audiologists, audiology assistants and hearing therapy staff, enabling us to offer and manage a variety of approaches to care.
Rate our service
We value your feedback on our service. Please place your feedback via http://www.actiononhearingloss.org.uk/your-hearing/hearing-service-locator.aspx